We review today the Lenovo Ideapad 510s, a few weeks after we reviewed its bigger brother, the Lenovo 710s. It was – and still is – one of our favorite laptops on the market, but what about the Lenovo 510s? Does he compare to its sibling? Is the quality as good?
In short: Yes! It's a portable, quality 14-inch laptop equipped with a dedicated graphic card at a very reasonable price. I've been recommending the Lenovo Ideapad 510s a lot lately for a few reasons.
First, it's another quality laptop from Lenovo that delivers a lot of value. But the real reason I like it that much is that it offers what few other laptops in its price range can: a portable and lightweight 14-inch laptop that allows for gaming, 3D & high-res movie editing at a very affordable price.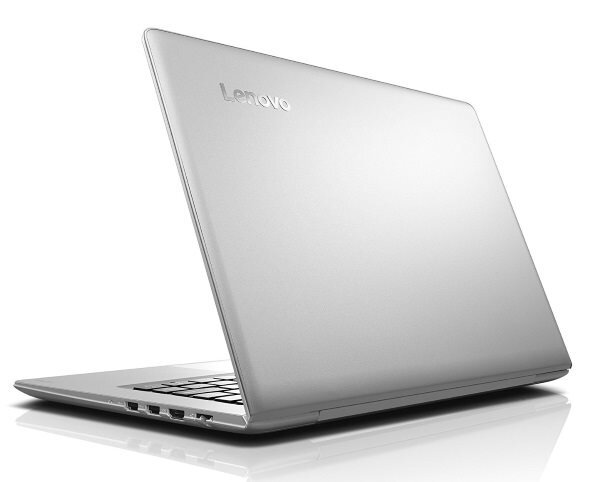 Portable lightweight mid-range gaming laptop
BEST FOR
On the road
Gaming, 3D editing, high-res movie editing
Students
PROS
Lightweight and stylish design
Dedicated graphic card
Powerful processor
CONS
Not the most powerful dedicated graphic card
Battery life is average
88%
Great value portable laptop
QUICK SPECS
14" HD Screen (1920 x 1080) with AMD Radeon R7 M460
Intel i7 with 8 GB of RAM
256 GB SSD
Windows 10 Home
Expect 6 to 7 hours of battery life
0.76" thick / 3.7 lbs
Detailed Lenovo 510s Review
Very few laptops in that price range can boast to be portable, have a dedicated video card and a reasonable price tag. The Lenovo 510s does. And it's powerful with its Intel i7 processor and fast with the SSD hard drive. All qualities I'm looking for and the 510s is one of the only of its category to have them.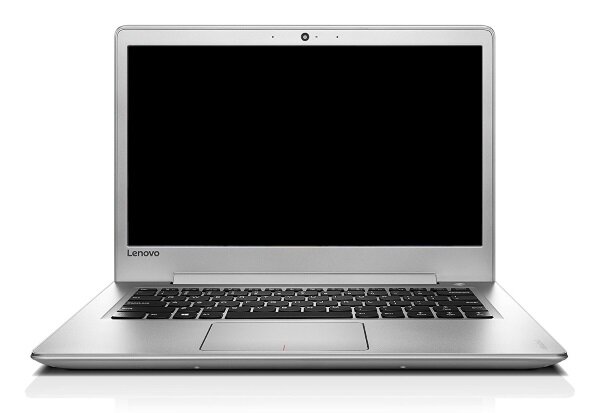 Design
Simply put: I think the Lenovo Ideapad 510s has a great design! The silver-white chassis is a mix of aluminium and plastic and is really classy. The portable and lightweight format is ideal, looks premium and you can feel it's strong when you hold it in hands.
Performance
No worries here, you get pretty much the most power you could get at that price range. The Intel i7 processor will give you the needed power for any application and the 8 GB of RAM is sufficient for almost everyone.
Screen & Graphics
The 14-inch HD screen is great, colorful and vivid. The IPS panel produces great brightness, good viewing angles and I really appreciate the anti-glare since I often work in bright rooms. All in all, the Lenovo 510s is equipped with a really good screen.
Lenovo has also equipped the Ideapad 510s with a dedicated graphic card. While the AMD Radeon R7 M460 is not the most powerful graphic card, it's still much (much) better than what most of the competition is equipped with.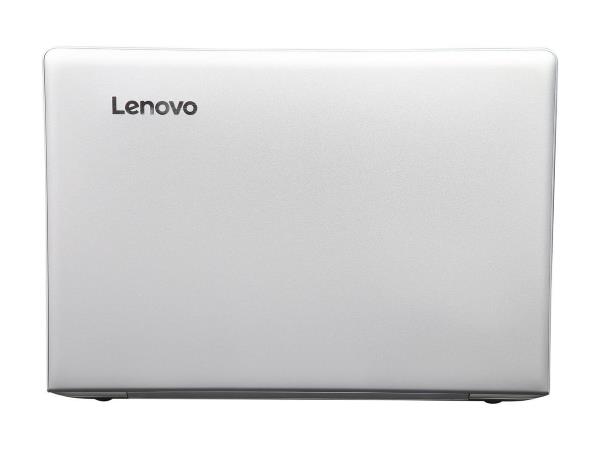 Storage & Ports
Lenovo went with a 256 GB SSD hard drive, which is the right choice. It's big enough for most people and is clearly much faster than what any bigger mechanical hard drive will ever give you. You get quite some space and get a fast loading laptop.
When it comes to ports, the Lenovo Ideapad 510s is well equipped. Apart from the standard audio jack, you get 3 USB ports (2 x 3.0), 1 HDMI connector and a 4-in-1 card reader. I also like that they've added a Kensington lock slot so that you can protect your investment and lock it up when needed.
Battery
I've seen better battery life, but in this case it's acceptable. You can expect 6 to 7 hours of battery life for the Lenovo Ideapad 510s, which is quite good. Not the best, but again with a dedicated video card and an HD screen, not bad as well.
Sound
Equipped with Harman speakers, the sound coming out of the Lenovo 510s is actually very good. It's still a laptop so don't expect a lot of bass, but it does sound loud enough to fill the room with music, for movie watching and gaming.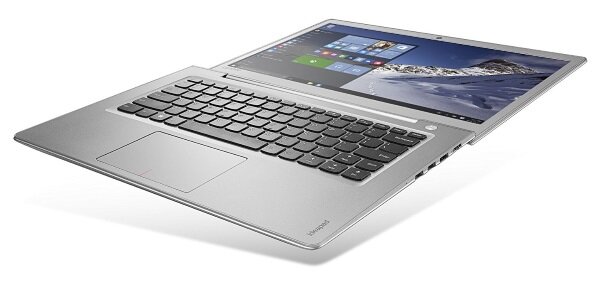 Keyboard & Mouse
I usually like the Lenovo keyboards and this one does not disappoint. The chiclet keyboard feels nice and responsive. I also appreciate the multi-level backlighting when working in darker rooms.
The touchpad is as good and responsive as the keyboard and using the multi-gesture features is a joy.
Other available versions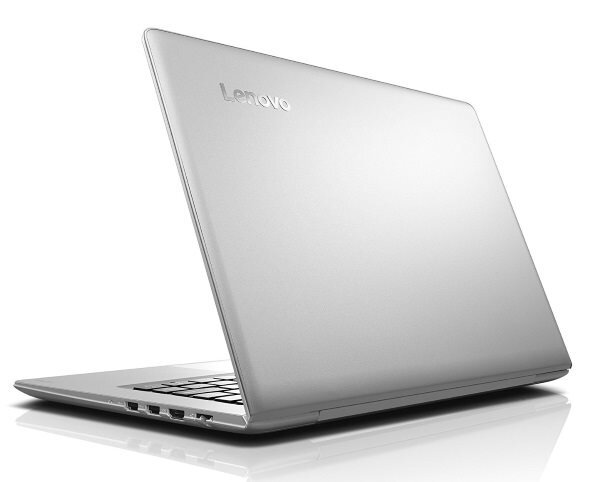 14" HD, Intel i5 with 8 GB of RAM, 1000 GB HDD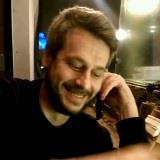 Erik is the owner and main editor of lptps.com. He has been working in computers and information technology for more than 20 years. He's a business analyst, developer, and avid traveler.