Personal laptop is extremely common these days and most of laptop users want those devices that can easily perform games, videos and heavy applications. And also it should be able to handle multi-tasking smoothly. Anyways, in case you too are looking for that kind of useful laptop then I'd suggest you to go for a laptop with Intel Core i7 processor. A laptop with this kind of processor has plenty of benefits and they are real easy to handle latest games, multi-tasking, applications, etc. Besides processor they also have latest specs like 4-8 GB RAM, 1 TB hard disk drive and also a good graphics card.
So if playing video games and multi-tasking is your essential need then I'd say you should totally go with a laptop that includes no less than Intel Core i7 processor. Well, if you've made up your mind then this article is surely going to help you choose the best laptop for you with an i7 processor. Let's check out what the best i7 laptops in 2015 are.
Note: We update this list of best i7 laptops every now and then since there are plenty of latest notebooks popping up every month.
Have a look at the best i7 laptops in 2015
1. Apple MacBook Pro MGXA2LL/A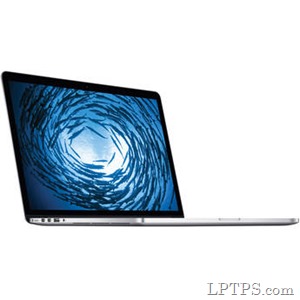 The Apple MacBook Pro MGXA2LL/A is the newest version laptop from Apple and is certainly the best i7 laptop in 2015 since it features 2.2 GHz Quad Core i7 Intel processor, 16 GB RAM, 256 GB Flash storage, 15-inch Retina IPS display, 8 hours battery backup and Iris Intel Graphics. Well, I'm kind of sure that no other laptop in 2015 can match these standards. It is available in two variants, 13-inch and 15-inch. Also you can customize its storage space and ask for 256 GB extra Flash drive. Overall, Apple MacBook is just incomparable with any other laptop, whether it is audio quality, performance, display or just about anything. Apple is simply the best if you can afford it and are not a Windows freak.
2. ASUS N550JK-DS71T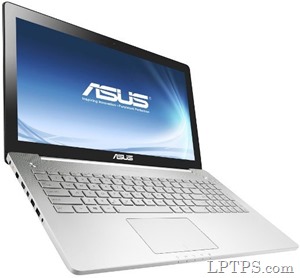 The ASUS N550JK is a 15-inch laptop and is definitely one of the best i7 laptops. It packs Intel Core processor, 1TB storage space, 8GB RAM, 2GB GTX850M NVIDIA graphics card, IPS Full-HD 15.6-inch touch display and 5 hours of battery life. Its 4th generation i7 processor makes sure you're satisfied with its performance and this notebook also features Backlit keyboard so you're free to work even in rooms without light. Currently it's available in two variants, first one comes with 16GB RAM plus 256 GB SSD which is kind of costly and second one features 8GB RAM and 1TB HDD. Overall, this is a great laptop for gaming and even has a stylish design, thanks to its full Aluminum body.
3. HP Envy 15-k020us
The HP Envy 15-k020us is yet another one of the best i7 laptops and kind of budget laptop as well. It's currently priced at around $800 with all high-end specs and latest hardware. Its insides contain 8GB RAM, 1TB HDD, HD Intel 4600 graphics, almost 7 hours battery life, Windows 8.1 and of course Intel i7 processor. Special and exclusive feature of this notebook is certainly its audio quality since its speakers are manufactured by Beats. With this laptop, HP has made touch display real easy thanks to their additional features and gestures. Its full HD touch screen display is designed to provide you the richest experience and its body looks absolutely best with natural silver color along with modern silver color finishing.
4. Lenovo Y50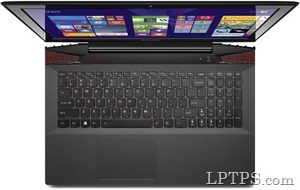 The Lenovo Y50 is one of the latest gaming laptops manufactured by Lenovo and of course it comes with Intel Core i7 processor. This specific 15-inch laptop is kind of all-rounder and honestly I haven't seen a notebook like this for a while. It's simply great when it comes to portability, gaming and college needs. I believe that it has been designed pretty well and solidly. Other than that, it's extremely portable and lightweight as well. Its specifications are 8GB RAM, i7 processor, 1TB HDD plus 8GB SSD and Windows 8.1. Overall, it's among the top class laptops in 2015 and can be upgraded to 16GB RAM immediately. At the time I was reviewing it, I was impressed very much and I'd even say it can compete with Apple MacBook Pro.
5. ASUS Zenbook UX303LN-DB71T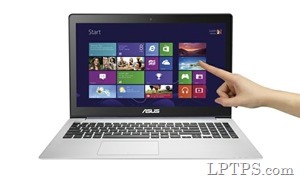 The ASUS Zenbook is a 13-inch ultrabook that comes with a super HD and touch screen display. It's undoubtedly one of the most powerful laptops and it belongs in a totally different class of notebooks. Its stunning 3200×1800 display resolution makes sure that you're absolutely satisfied and stunned with its display screen. If I had to describe this i7 ultrabook in few words then I would just say light, thin and super powerful. It features Intel i7 processor, 256 GB SSD, 12 GB RAM, 8 hours battery life, touch screen display, Windows 8.1 and 2GB GTX840M NVIDIA card. Overall, I'd say it's built and designed extremely well and sturdy with good use of aluminum.
6. Lenovo Yoga 2 Pro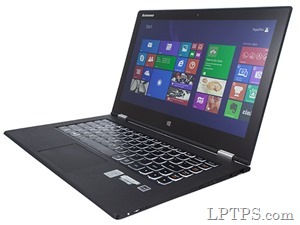 The Lenovo Yoga 2 Pro is definitely the most popular i7 laptop in 2015 and has been received the highest number of positive reviews from its certified buyers. Many of those have switched from MacBook to Lenovo Yoga 2 and are extremely satisfied. According to many reviewers this is by far the best convertible ultrabook tablet when it comes to performance and even its looks are very much attractive. Its insides include 4th generation Intel Core i7 processor, Full HD touch screen display, 256 GB SSD, Windows 8.1, HD Intel graphics 4400, backlit keyboard and 8GB SDRAM. All in all, it's very much light, thin and versatile. I would highly recommend it to college students for some serious studies and entertainment.
7. Samsung ATIV Book 9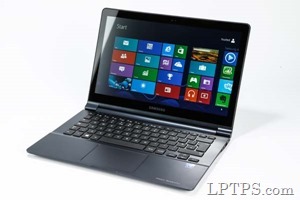 The Samsung ATIV Book 9 is certainly among the most expensive i7 laptops. As you can see its price is high and just like its price everything is of top-notch quality. Its trackpad has been praised by many and it kind of is the best so far if you compare it with any other Windows laptop. Samsung has promised that their consumers will enjoy its portability and performance just like they did when Apple first launched MacBooks. The device is extremely sleek, lightweight and portable. It features 8GB DDR3 RAM, 256 GB SSD, Intel Core i7 processor, 8 hours battery backup and Windows 8.1. Overall, Samsung has done a great job on this one and everything including Windows 8.1 performs really well on this notebook.
8. Dell XPS 12 Convertible Ultrabook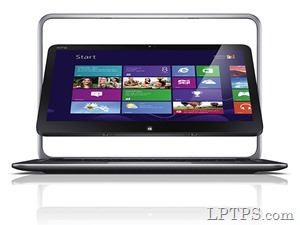 The Dell XPS 12 is a 12.5-inch convertible ultrabook that can be bought for just little over $1000. From always Dell has been one of the most popular and reliable laptop brands. It's the best designed Windows 8 laptop so far and I haven't seen anything even close to it. It takes convertibles to a whole different level with specifications like Intel i7 processor, 8GB DDR3 RAM, 256 GB SSD, Intel 4400 graphics and Windows 8. Its flipping design makes it completely unique and attractive. And of course it isn't bad when it comes to performance due to its 4th generation i7 processor. The touch screen is straightforward to work with and offers a steady experience throughout your laptop. So overall, it's worth the money and definitely among the best i7 laptops in 2015.
9. Lenovo Thinkpad X1 Carbon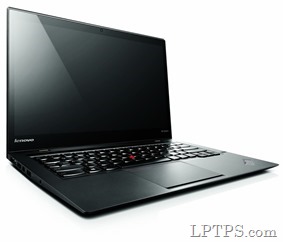 The ThinkPad X1 Carbon from Lenovo is a 14-inch touchscreen premium ultrabook. Its best feature is certainly the 10-point multi-touch program which is kind of rare in touch screen laptops. Other than that, it features its own program known as Lenovo RapidCharge which can effortlessly charge the laptop's battery to full in less than hour. It comes with i7 processor of course, 8GB RAM, 9 hours battery backup, 256 GB SSD and Windows 8.1 Professional. Recently it was praised by an expert for its ultrathin design and quiet performance which is kind of rare to have both of these features in one laptop. In fact, it's a perfect and all-rounder laptop for just about anyone whether it be a businessman, professional or a college student.
10. Lenovo IdeaPad Flex 15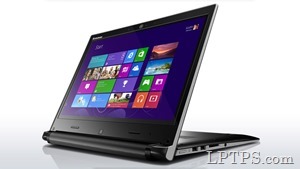 This one specifically is a budget i7 laptop from Lenovo. The IdeaPad Flex 15 is a touch screen ultrabook for a very affordable price. As its name suggests, it's very much flexible and can be rotated to a whole 300 degrees. It includes Intel Core i7 processor, 8GB DDR3 RAM, 500 GB HDD, Intel 4400 graphics and Windows 8.1. Its battery backup of 5 hours makes sure that you get your work done even while travelling and I'd say if you're little bit tight on budget then this one is exactly what you want. If you're thinking that this might just be a typical laptop then you're completely wrong here. This one from Lenovo is no ordinary laptop and comes into a different category as well. Its screen is known as ultra-responsive that works extremely well with Windows 8.
Finally, this long list has been ended and I have showcased all top class i7 processor laptops. Now it's time for you to pick the best one according to your needs and budget.
@Nicki
It totally depends on your needs, VAIO laptops are common for its design and no other laptop can compete with it in looks, but HP Envy is way better if we talk about performance.. yeah, it's not fast as macbook but since you are looking for Windows based laptop, you should go for HP Envy or Pavilion..

For me it's always been sony laptops and I am not interested in trying out any others.. I am about to buy a new version of Sony VAIO laptop and thought I might do a little research about i7 laptops from Sony and I got here. And guess what, I am totally disappointed to see there is no sony vaio laptop in list of best i7 laptops.. may I ask why is that?

@ Max, it looks like you haven't read the whole article because if you did then you might have seen that I have added a laptop from Sony VAIO S series with i7 processor on forth place, hope that answers your question.

Nice post but I'd like to tell you that many top laptop brands like apple, sony, lenovo, toshiba are drowning and only reason for that is their expensive prices of laptops.. small brands like dell and asus have been manufacturing great laptops for affordable price which can last few years without any hassle.

You have a point Atif, but I'd exclude Sony and Toshiba from your list since their laptops are pretty much affordable. Well, yeah Apple laptops can be damn expensive but still they own the title of best selling i7 laptops.

Hi Preetam, you've compiled a nice list here of i7 laptops but in case someone is looking for specifically i7 laptop then I don't think this is the correct time to buy. As you've seen prices usually drop after few months from the original release and i7 processor has just entered market so I think we should give it a little more time.

Wow, so many options for i7 laptops, let me make it simple for people here.. if you are looking for affordable notebook then got with #10 Dell Inspiron and if you can afford an expensive laptop then go for MacBook Pro or HP Envy.. it's simple as that, no need to make it so complicated with a long list..

I have been using Macbook from last 2 years only because of its performance but I recently grabbed HP Envy 17 and it surely can be compared with Apple's MacBook easily plus I love Windows a lot more than Mac OS, so it really is a great news for Windows lovers.. totally in love with i7 processor and eagerly waiting for i9 processor..

There are plenty of new Sony VAIO i7 laptops out there and also new Apple MacBook Air which comes with an i7 processor so if you want to update this list you have some really good options.

Thanks for your comment Samiksha, and I know there are many new Sony notebooks out there with latest processor and that's why I am about to write a new post about Sony Vaio laptops.

Hi Preetam, first of all I'd like to thank you for writing this nice article..
I have always used latest hardware for my computer/laptop and of course I am currently using i7 processor in my MacBook Pro, but I'd like to know if these laptops are still good for gaming with just processor or I need a specific gaming laptop to play high definition games?

@ Sanjay,
Basically, Yes these kinds of laptops are really strong and powerful since they are the latest technology and obviously they'll be amazing for gaming too but if you want to buy a different laptop for playing games swiftly then you might want to check out this post:
http://www.lptps.com/best-gaming-laptops/

Are you really serious about Sony VAIO laptops? I think this list is perfect and doesn't needs any kind of editing.. thanks.. great work!

Hi, can you please tell me what exactly this "i7″ is? I think it might be a computer processor, last I heard they were called AMD, P4, Dual-Core, etc.. also these laptops look pretty costly to me so can you please recommend some good laptop with decent price? Btw, I need it for music, movies and light gaming.. Thanks in advance!

I have recently bought a Sony VAIO C Series i7 Notebook which costed me about $1100 and believe me its the best you could get at the moment, I know it can be little costly and I'm not sure about VAIO's reputation on the market.. but I'm more than satisfied with it and I'd definitely recommend it to anyone who has enough budget for their laptop.. just thought you might want to add it to the list..

Totally agreed with my brother nick and I am here to recommend another cool i7 laptop if you're good on budget.. Dell Alienware M17X, the best laptop I have ever come across, it can do every single thing you'd want to do on your pc including games, multi-tasking and SSD is totally out of this world.. and about the price, it can be quite pricy.. =p

I am looking for a good laptop primarily for work (using Remote Desktop connection) and have been told to stick to a windows OS vs Mac OS? I definitely want i7, price is not a factor within reason, can you recommend one? Dell has recommended the Latitude E6430 at approx $1300, any suggestions or comments to help with my purchase? For close to the same money I can get a Mac? Thanks!

Last night I had to sell my ASUS Vivobook for some reason and I am really sad about that, so to make up my mind I have decided to buy a laptop for myself with Intel Core i7 processor and I honestly don't like your top 3 choices, so I am thinking to go with a Sony VAIO notebook but I just tried to see it on Amazon and it says that this model is out of stock.. so well, what would you suggest? I don't have much idea about laptop hardware but I certainly want a laptop that'll run faster than my old one which was Core i5.

I honestly don't understand why Apple MacBook Pro is not listed on top, I have been a Mac user for more than 3 years now and I can guarantee that even a MacBook Pro with Intel Core i5 Processor can beat every single laptop on this list when it comes to performance, stability, audio quality and display.

wondering why HP EliteBook (mobile workstation) is not in your list. Last year i was using HP ENVY 17 inch 3D and now i am using HP EliteBOOK 8770W mobile workstation. I prefer 8770W.

I really need your help with choosing the perfect laptop for me since I'm very much confused right now and I really don't understand with what kind of laptop I should go with. Obviously it should be a windows laptop and currently I'm thinking about HP Pavilion G6-2276SA but I'm not really sure if that's a good laptop for gaming and other heavy stuff.. I do play a lot of games and I'm hell of a gamer.. recommendations please.. Thank you.

Hello I need i7 touchscreen laptops that costs less than 1000, can you please tell me with which one to go.. I have seen some good laptops of Sony VAIO, ASUS, HP and Dell and all of them looked good to me, so I'm really confused with the brand here.. advise please!

Hi Preetam,

I'm looking for an i7 laptop that costs less than $500. Am I pushing too much in terms of price?

I know it's not just about the processor, I also have to consider RAM and other things. I still using my 4 year old core 2 duo acer laptop which I've boost to 8GB RAM and it's still working fine for my needs. But physically, this acer laptop is breaking down (the hinge) which is why I'm currently looking for a new i7 laptop (might as well get the latest processor if I am to buy a new one).

But I reckon if it's more than $500, then I might as well get a Macbook Pro. What do you think?

Gie

Well, I don't think you can get a laptop with i7 processor for around $500 so your best bet would be MacBook Pro. Good luck!

Hi,
You are putting great information about latest third generation Intel Core i7 Processor Laptops. Can you suggest me which is best laptop in price range of 40-50k INR?
Please advice me on this.

Since you are from India, I'd say check out Flipkart for i7 laptops with your budget of 40-50k. Btw, my personal favorite with i7 processor would be ASUS K55A. Good luck with choosing your laptop!

hi, im doing design work for university/studies. which involves 3D model rendering, photoshop and more design works and etc.

which i7 processor laptops would be best for me and most affordable (not too expensive).

@ chen
If you're looking for affordable laptop with i7 processor then I'd suggest you go with ASUS K55A laptop since it's the only one which is not too expensive yet reliable.

Good Day!
I am looking for a laptop that I could use for Photsoshop, Java, and C++. At the same time I want to play games in this laptop. What Unit would you suggest for me to buy?
-Thanks in advance.

are HP laptops reliable now?
in past HP laptops were the worst when it came to reliability and longevity.

Dell inspiron 15R 5520 is NOT i7, its an i5 based laptop

How can you call this a proper top 10 review featuring the processor in it (i7) and only mention the processors speed in one review ?? Seems like a rather important part considering your article title.

My alienware laptop will destroy any of these listed…why are these so low scale if they are considered the best?

Why doesn't the Pic of your #6 Asus R500 show a full keyboard? Everywhere I search shows full keyboard. BTW, not what I want.

Hi,I am looking to purchase new laptop. I5 or I7 — 4th generation laptop with basis needs. Kindly suggest me 5 best buy 4th generation you think.

Hi, from my point of view all laptops in this list of best i7 laptops are good but I like Macbook the most and also Lenovo due to its performance and hardware. Other than that its display screen is also great so I'm thinking and confused between Macbook and Lenovo.. so please kindly suggest me which one is good, MacBook or Lenovo?

all laptops are almost same but asus is the laptop which is awesome for games and also for entertainment. ASUS is the laptop which is not much of use because its display screen isn't that great compared to other laptops and that's the reason I don't like ASUS laptops.

All these listed 10 laptops are best because all of them have their own qualities and plenty of latest hardware power. But the best in all is certainly the Lenovo since it has 6GB RAM and I would suggest Lenovo to everyone.

Hi,

I am a web developer and looking for a suitable laptop, my work usually is using photoshop, video editing software and browsing web. Please suggest me a decent i7 laptop.