Personal laptops are extremely common these days and most laptop users want the devices that can easily perform with regards to games, videos and heavy applications. It also should be able to handle heavy multitasking smoothly. In the case you too are looking for that kind of useful laptop then I'd suggest you to go for a laptop with Intel Core i7 processor. A laptop with this kind of high-end processor has plenty of benefits and they are designed to handle latest games, multi-tasking, applications, etc. Besides the processor, they usually also have latest specs like 8-16 GB RAM, 1 TB hard disk drive and also a good graphics card.
So if playing video games and multi-tasking is your essential need then I'd say you should totally go with a laptop that includes no less than Intel Core i7 processor. Well, if you've made up your mind then this article is going to help you choose the best laptop with an i7 processor. Let's check out what the best i7 laptops for 2016 currently are.
Note: We update this list of best i7 laptops every now and then since there are plenty of fantastic notebooks popping up on a regular basis.
Have a look at the best i7 laptops in 2016
1. Apple MacBook Pro MGXA2LL/A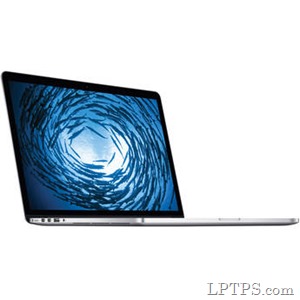 The Apple MacBook Pro MGXA2LL/A is the newest version laptop from Apple and is certainly the best i7 laptop in 2016
since it features a 2.2 GHz Quad Core i7 Intel processor, 16 GB RAM, 256 GB Flash storage, 15-inch Retina IPS display, 8 hours battery backup and Iris Intel Graphics. Well, I'm kind of sure that no other laptop in 2016 can match these standards. It is available in two variants, 13-inch and 15-inch. Also, you can customize its storage space and ask for a 256 GB extra Flash drive. Overall, Apple MacBook is just incomparable with any other laptop, whether we are talking about the audio quality, performance, display or just about anything else. Apple is simply the best if you can afford it and are not a die hard Windows fan.
2. ASUS N550JK-DS71T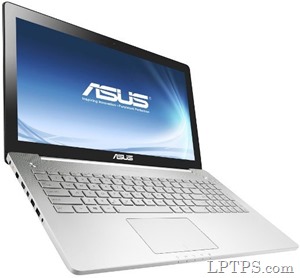 The ASUS N550JK is a 15-inch laptop and is definitely one of the best i7 laptops. It packs an Intel Core processor, 1TB storage space, 8GB RAM, 2GB GTX850M NVIDIA graphics card, IPS Full-HD 15.6-inch touch display and 5 hours of battery life. Its newest generation i7 processor makes sure you're satisfied with its performance and this notebook also features a backlit keyboard so you're free to work low light situations. Currently it's available in two variants. The first one comes with 16GB RAM plus 256 GB SSD, is kind of pricey and the second one features 8GB RAM and 1TB HDD. Overall, this is a great laptop for gaming and even has a stylish design, thanks to its full Aluminum body, similar to the Macbook.
3. HP Envy 15-k020us
The HP Envy 15-k020us is yet another one of the best i7 laptops and kind of budget laptop as well. It's currently priced at around $800 with all high-end specs and latest hardware. Its insides contain 8GB RAM, 1TB HDD, HD Intel 4600 graphics, almost 7 hours battery life, Windows 8.1 and of course Intel i7 processor. Special and exclusive feature of this notebook is certainly its audio quality since its speakers are manufactured by Beats. With this laptop, HP has made touch display real easy thanks to their additional features and gestures. Its full HD touch screen display is designed to provide you the richest experience and its body looks absolutely best with natural silver color along with modern silver color finishing.
4. Lenovo Y50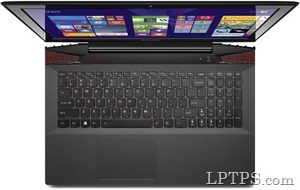 The Lenovo Y50 is one of the latest gaming laptops manufactured by Lenovo and of course it comes with Intel Core i7 processor. This specific 15-inch laptop is kind of all-rounder and honestly I haven't seen a notebook like this for a while. It's simply great when it comes to portability, gaming and college needs. I believe that it has been designed pretty well and solidly. Other than that, it's extremely portable and lightweight as well. Its specifications are 8GB RAM, i7 processor, 1TB HDD plus 8GB SSD and Windows 8.1. Overall, it's among the top class laptops in 2016 and can be upgraded to 16GB RAM immediately. At the time I was reviewing it, I was impressed very much and I'd even say it can compete with Apple MacBook Pro.
5. ASUS Zenbook UX303LN-DB71T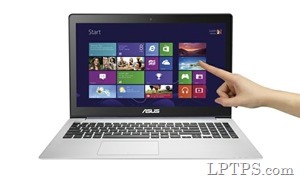 The ASUS Zenbook is a 13-inch ultrabook that comes with a super HD and touch screen display. It's undoubtedly one of the most powerful laptops and it belongs in a totally different class of notebooks. Its stunning 3200×1800 display resolution makes sure that you're absolutely satisfied and stunned with its display screen. If I had to describe this i7 ultrabook in few words then I would just say light, thin and super powerful. It features Intel i7 processor, 256 GB SSD, 12 GB RAM, 8 hours battery life, touch screen display, Windows 8.1 and 2GB GTX840M NVIDIA card. Overall, I'd say it's built and designed extremely well and sturdy with good use of aluminum.
6. Lenovo Yoga 2 Pro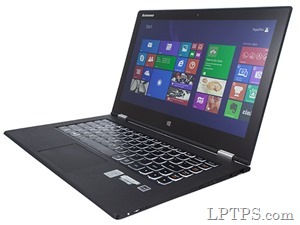 The Lenovo Yoga 2 Pro is definitely the most popular i7 laptop in 2016 and has been received the highest number of positive reviews from its certified buyers. Many of those have switched from MacBook to Lenovo Yoga 2 and are extremely satisfied. According to many reviewers this is by far the best convertible ultrabook tablet when it comes to performance and even its looks are very much attractive. Its insides include 4th generation Intel Core i7 processor, Full HD touch screen display, 256 GB SSD, Windows 8.1, HD Intel graphics 4400, backlit keyboard and 8GB SDRAM. All in all, it's very much light, thin and versatile. I would highly recommend it to college students for some serious studies and entertainment.
7. Samsung ATIV Book 9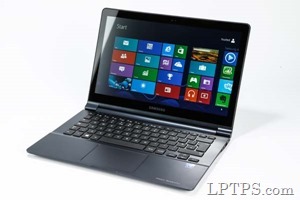 The Samsung ATIV Book 9 is certainly among the most expensive i7 laptops. As you can see its price is high and just like its price everything is of top-notch quality. Its trackpad has been praised by many and it kind of is the best so far if you compare it with any other Windows laptop. Samsung has promised that their consumers will enjoy its portability and performance just like they did when Apple first launched MacBooks. The device is extremely sleek, lightweight and portable. It features 8GB DDR3 RAM, 256 GB SSD, Intel Core i7 processor, 8 hours battery backup and Windows 8.1. Overall, Samsung has done a great job on this one and everything including Windows 8.1 performs really well on this notebook.
8. Dell XPS 12 Convertible Ultrabook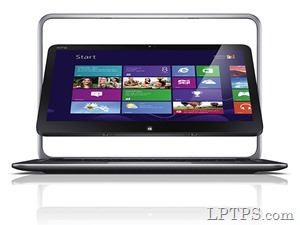 The Dell XPS 12 is a 12.5-inch convertible ultrabook that can be bought for just little over $1000. From always Dell has been one of the most popular and reliable laptop brands. It's the best designed Windows 8 laptop so far and I haven't seen anything even close to it. It takes convertibles to a whole different level with specifications like Intel i7 processor, 8GB DDR3 RAM, 256 GB SSD, Intel 4400 graphics and Windows 8. Its flipping design makes it completely unique and attractive. And of course it isn't bad when it comes to performance due to its 4th generation i7 processor. The touch screen is straightforward to work with and offers a steady experience throughout your laptop. So overall, it's worth the money and definitely among the best i7 laptops in 2016.
9. Lenovo Thinkpad X1 Carbon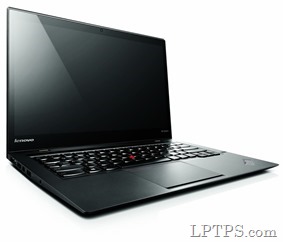 The ThinkPad X1 Carbon from Lenovo is a 14-inch touchscreen premium ultrabook. Its best feature is certainly the 10-point multi-touch program which is kind of rare in touch screen laptops. Other than that, it features its own program known as Lenovo RapidCharge which can effortlessly charge the laptop's battery to full in less than hour. It comes with i7 processor of course, 8GB RAM, 9 hours battery backup, 256 GB SSD and Windows 8.1 Professional. Recently it was praised by an expert for its ultrathin design and quiet performance which is kind of rare to have both of these features in one laptop. In fact, it's a perfect and all-rounder laptop for just about anyone whether it be a businessman, professional or a college student.
10. Lenovo IdeaPad Flex 15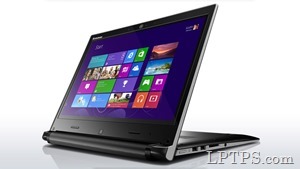 This one specifically is a budget i7 laptop from Lenovo. The IdeaPad Flex 15 is a touch screen ultrabook for a very affordable price. As its name suggests, it's very much flexible and can be rotated to a whole 300 degrees. It includes Intel Core i7 processor, 8GB DDR3 RAM, 500 GB HDD, Intel 4400 graphics and Windows 8.1. Its battery backup of 5 hours makes sure that you get your work done even while travelling and I'd say if you're little bit tight on budget then this one is exactly what you want. If you're thinking that this might just be a typical laptop then you're completely wrong here. This one from Lenovo is no ordinary laptop and comes into a different category as well. Its screen is known as ultra-responsive that works extremely well with Windows 8.
Finally, this long list has been ended and I have showcased all top class i7 processor laptops. Now it's time for you to pick the best one according to your needs and budget.