Going to college can be an exciting time for students, parents, and teachers. When it is time for a student to move on with their lives into the realm of college, they will want to show up well prepared. Aside from the typical supplies that a college student takes with them to campus, a laptop computer is one of the most important.
In today's technologically advanced world, laptops are basically a necessity, especially for college students in 2014. Nearly every aspect of life can now be accessed through a computer. However, this is only possible when the student has the best device possible.
There are numerous laptop computer models to choose from; and often, this leaves hopeful college students and paying parents overwhelmed. On top of that fact, computer technology changes at such a rapid rate that it is often quite difficult to find a model that is current and useful. Because of this, it is important to know what is being considered to be the top 10 best laptops for college students in 2014.
10. ACER ChromeBook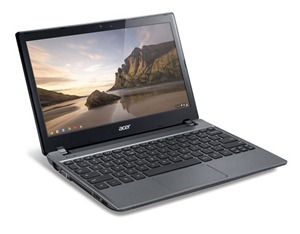 Perhaps the best choice, and one of the least expensive, is the ACER ChromeBook laptop computer. It features a powerful Intel Celeron 847 processor with 1.1 GHz of power and speed. Perfect for new students or those who need something to complete projects on, this computer's 4GB RAM can handle it all with ease. Here is an ample 11.6-inch screen that shows Intel HD graphics with no problem; and the 6-hour battery life afforded by the Chrome Lithium Ion battery will keep your student working hard all throughout their busy day.
9. LENOVO G580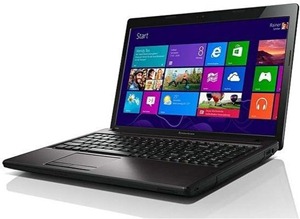 College students in 2014 need computers like the LENOVO G580 because of the fact that it has an all-around great structure. It features an Intel Celeron 1000M processor while running off the Windows 8 platform. The 15.6-inch LED screen comes complete with an integrated camera that works well with the Intel HD graphics package. Featuring 4GB of memory and a strong 6 cell Lithium-Ion battery, this computer is a great addition to any 2014 college student's shopping list.
8. LENOVO IdeaPad Z400 Touch
This excellent laptop computer is great for college students who just need the basics and who would also like some pretty cool features as well. It is designed to be a desktop replacement computer, which means that it is extremely powerful and versatile. Featuring a 2.6 GHz processor, it runs Windows 8 without any qualms. It has a 14-inch touch screen as well, meaning students can complete their work and research with ease. Most students who used this computer found it to be exactly what they needed and nothing more.
7. Dell Inspiron 15z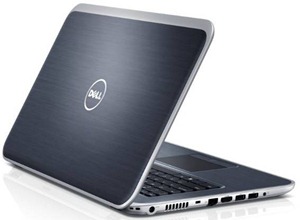 Your 2014 college student would probably be thrilled to use the Dell Inspiron 15z. It weighs a little over 5 pounds, looks smooth and sleek, and even has a backlit keyboard for those long nights spent studying. It features a 15.6-inch touch screen as well, so your student can transition easily between tasks. The resolution for the screen is a crisp 720p, allowing you to stream HD videos during important class instruction. With a powerful 8GB RAM, this computer should be sturdy and commanding enough to last throughout your college days.
6. SAMSUNG ATIV Book 7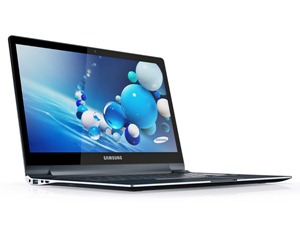 This state-of-the-art laptop is ideal for students entering college in 2014. It features the Intel Core i5-3337U processor that comes with a smart 4-way processing ability to help increase speed. On top of that it offers 4GB of memory space that is expandable to 16GB. This computer can stream movies, TV shows, music, and photos as well, giving your college student the ability to have a complete entertainment system on their laps. In addition, the SAMSUNG ATIV Book weighs less than 4 pounds and is less than an inch thick. It also features a total of 3 USB ports, making this laptop with the built-in HD webcam and internal microphone one of the most popular laptops on the market.
5. ACER Aspire S7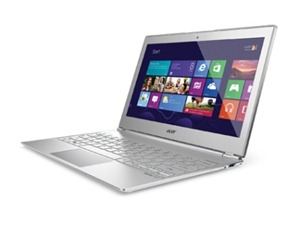 This popular laptop for 2014 college students is perfect for those who wish to have lots of power and storage. It features a powerful 1.5 GHz processor speed while running on the new Windows 8 platform. It weighs less than 2 pounds, has a touch screen, and can be used as a unique gaming device with its Intel HD Graphics 4000 capability. In addition, this laptop offers superior storage capabilities with its 128 GB SSD. Perhaps this would be the best laptop for 2014 college students who wish to experiment with the boundaries of their education.
4. Sony VAIO Duo 13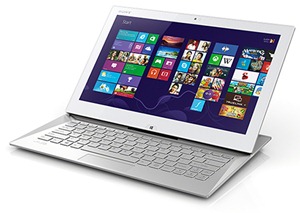 Sony is one of the most popular manufacturers of electronics, and their laptop computers are no exception. The Sony VAIO Duo 13 features an Intel Core i5-4200U processor that runs on a powerful 1.6 GHz speed. Featuring the new Windows 8, this computer is perfect for college students who need to have the best software and hardware available. This laptop is less than 3 pounds in weight, and also features a convenient touch screen as well. Indeed, this laptop may be a perfect choice for 2014 college students who are learning any topic.
3. Sony VAIO Pro 11 UltraBook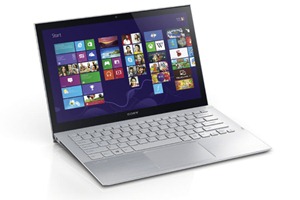 Perhaps one of the most advanced laptops on the market, the Sony VAIO Pro 11 UltraBook is perfect for busy college students in 2014. It conveniently features a very powerful 4GB RAM while weighing less than 2 pounds. The screen size is an ample 11.6-inch; and the best part is that it is a touch screen. It has an extremely ample 256 GB of storage capacity as well, so you know your student can use it for their education during all the years they are in college.
2. LENOVO ThinkPad Helix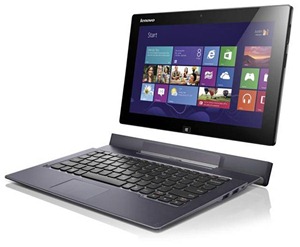 Perhaps one of the best computers on the market, the LENOVO ThinkPad Helix offers college students a 1.8 GHz processor that runs the newest version of Windows 8. In addition, it features an extremely powerful 8 GB RAM and 256 GB Flash memory which means your student can use it for the life of their college education without ever having to worry about a lack of memory space. Rated with 4 out of 5 stars by critics, this laptop is perhaps on the best options for your 2014 college student. It is a bit more expensive than some other models, but the reasons will be clear once you start it up. Perfect for students who are going to college for business, the LENOVO ThinkPad Helix is possibly your best choice when you are looking for reliable, high-performance laptops for your college experience.
1. Apple MacBook Air 13-Inch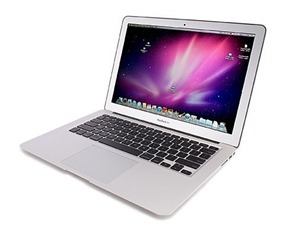 Apple computers are known to be some of the best devices on the market, and the Apple MacBook Air is no exception. It was released in late 2013, and it remains one of the most advanced laptop computers on the modern market. This laptop comes with a 4GB RAM; and although it is not a touch screen model it does feature a rather large display for your convenience. The Apple MacBook Air comes with a standard 1.3 GHz processor speed so that your student can get those important assignments done and turned in with time to spare. With a MAC OS, students can access unique Apple apps and activities. In addition, it weighs less than 3 pounds too, which means your college student will not have to worry about lugging around a heavy computer all over campus.