These days a laptop for college student is important as their college ID and books. And they don't just need it for their studies or college life but also for their extra activities like chatting, gaming, movies, music and so on. So in case you are looking for a nice and reliable laptop for a college student which will last for at least 4 years or more, then it can be extremely difficult to find that type of laptop. Well, you don't have to worry anymore since we have done all the research you were about to do and here we have combined a list of 10 best laptops for college students in 2015, I have to say that it was quite tricky to come up with this list because there are just so many brands and their series' of laptops these days.
Also, before you buy a laptop, you should check with your university or college if they have any specific requirements like Windows OS laptop. Yeah, there are many colleges and school that require their students to use laptops with Windows to avoid incompatibility of their applications. So are you ready to buy a laptop for your college use? Well then let's get started with the list of best laptops for college, classroom, dorm and campus.
Let's see some of the best laptops for college students in 2015
1. Apple MacBook Air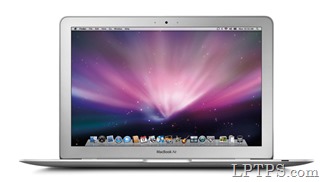 The Apple MacBook Air 13 has been one of the most popular laptops for college students since its release. It's usually known for its portability and lightweight. The latest version of MacBook Air has been upgraded with a battery that can last for more than 12 hours. Well, what more could any college student want? Its solid and slim aluminum body is also desired by everyone. And that's not all; its performance is swiftest as well. The 13-inch MacBook comes with Intel Core i5 processor, 4GB DDR3 RAM, 128GB Flash Storage, 12 hours battery life and HD Intel 5000 graphics. So overall, this one is certainly the best laptop for students due to its performance, lightweight, portability, thinness and of course battery backup.
2. Dell Inspiron i15RV-6190 BLK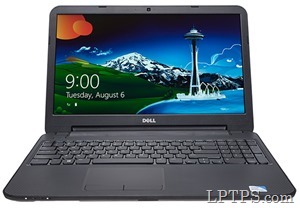 I know the Dell Inspiron i15RV is not really the best laptop for college students but it certainly is the best budget laptop that students could buy for under $400. It undoubtedly is one of the most affordable laptops and has a great battery life plus slim and professional look. It offers Intel Pentium processor, 4GB RAM, 500 GB HDD, Windows 8 and around 4 hours battery life. Obviously its specifications aren't that great but to be completely honest they aren't really that bad for a budget laptop and I'm sure it will effortlessly last for 4 to 5 years. The reason I recommend this notebook to students is certainly its sleekness and portability. Its 1 inch thinness makes it look completely different from budget laptops and yet another reason is its full sized keyboard which is kind of helpful for students.
3. Dell Inspiron 15 7537sLV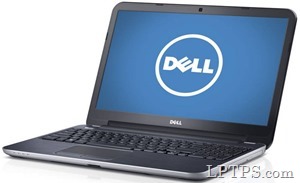 The Dell Inspiron 15 7537sLV is a complete value for money laptop and is especially recommended for Economics students. Its insides are undoubtedly top-notch for this price and even its design is kind of professional. The Moon Silver color suits really well on it and its insides contain Intel Core i7 processor, 8GB DDR3 RAM, 1TB HDD, Windows 8 and Intel HD graphics. If the thinness and lightweight is your priority then I would highly recommend you this one since my work laptop is double of its size and weight yet it performs same as this one. Current price of this notebook is around $800 and since it's from a top class brand such as Dell, it's totally worth the dollars.
4. Acer Aspire V7-482PG-5842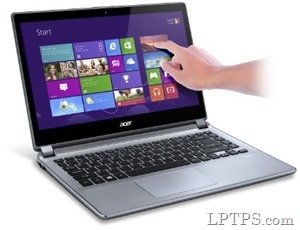 The Acer Aspire V7 is one of the best 14-inch ultrabooks for college students. With all the latest hardware, high-end graphics, amazing performance and decent price this laptop is simply perfect for just about anyone. Its 1080p Full HD touch screen is extremely responsive even for toughest tasks. It features Intel i5 processor, 8GB RAM, 8 hours battery life, Windows 8 and 500 GB storage space. Other than all these, it has a backlit keyboard which is very useful for students living in hostel rooms and also a powerful graphics card which might be helpful for playing latest games. All in all, it's designed perfectly with "Cool Steel" color and insides are even better with dual fans which make it an absolute best laptop.
5. Lenovo IdeaPad G510 59406709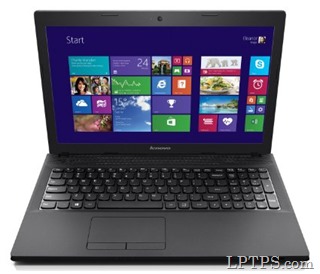 The Lenovo IdeaPad G510 is yet another one of the best budget laptops for college students that could be bought for around $500. With its admiring features and world class performance it's among the most popular notebooks in 2015. It's a decent laptop with all the basic features and should be good enough for you to survive your college years. It can be fully upgraded unlike other Lenovo devices and its defaults specs include Intel i5 processor, 500 GB hard drive, Windows 8.1, 4GB DDR3 RAM and more than 5 hours battery life. With just little more you can get it upgraded to SSD or even 8GB RAM which simply makes this laptop even better. All in all, I personally had this laptop for about 2 months and I had absolutely zero issues with it, so if you desire a Windows laptop for a decent price then this is exactly what you're looking for.
6. Apple MacBook Pro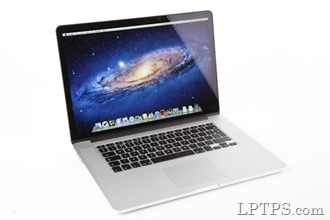 The Apple MacBook Pro 13 is definitely among the best laptops for students that do not prefer to play games. This laptop is surely going to deliver performance which is all required by any serious college student. MacBook Pro is highly recommended for animation and film making students since it offers the best performance and less rendering time. The retina display's high resolution is yet another advantage and simply a treat for your eyes. The 13-inch MacBook features Intel i5 processor, 8GB RAM, 256 GB Flash storage, 9 hours battery backup and Intel Iris graphics. All in all, Macbooks are simply the best for college students and are indestructible since they are not affected by virus at all.
7. ASUS Transformer Book T100TA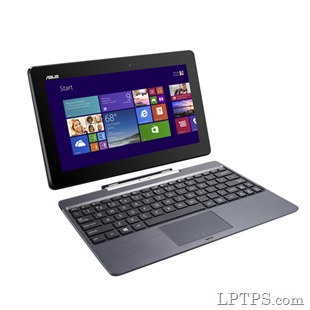 The ASUS Transformer Book is a 10-inch touch screen laptop that can be detached by its keyboard and can be converted into a tablet anytime. Currently it's available for around $350 which is really a kind of decent price for this type of PC. It is known for its long battery life of 11 hours which is really an advantage for college students. This hybrid laptop tablet is certainly one of the best budget laptops in 2015 and is available in 3 colors, grey, red and white. Its insides feature Intel Quad-Core processor, 2GB RAM, 64GB SSD and 500GB HDD. Overall, it's a great deal for just about any student who is looking for an affordable college laptop.
8. Lenovo ThinkPad X240 20AL008JUS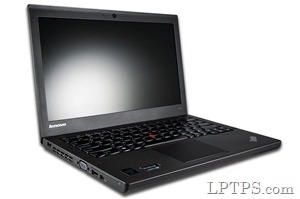 The ThinkPad X240 from Lenovo is 13-inch notebook especially manufactured for business students. It's a complete business-friendly laptop and its best feature is certainly its 20 hours of battery life with just one extended battery. It comes with Intel Core i5 processor, Windows 8 Professional, Intel HD graphics, 4GB RAM and 500 GB Hard Disk. It's designed similarly as old ThinkPad devices but has plenty of changes when it comes to portability and weight. It's extremely lightweight which makes it tremendously convenient to carry around and many even say that it's a copy of MacBook Air. Well, whatever the case is, you're getting an extremely lightweight and thin laptop for such a price.
9. Dell XPS 15-8947sLV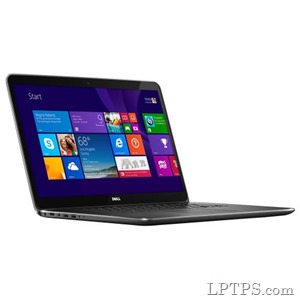 The Dell XPS 15 has been around for a couple of years now and still it proves to be one the best laptops for students in 2015. Plenty of computer experts have already praised its super bright and crisp touch screen display which is simply incomparable. It's the lightest 15-inch laptop for college students, which is also known for its impressive audio quality and speedy performance. Its specs are extremely high-end such as Intel Core i7 processor, 16GB RAM, Windows 8.1, 512 GB SSD and powerful graphics card from NVIDIA GeForce. Its design is engineered pretty well and silver color plus aluminum body makes it look simply the best. All in all, the machine itself is a workhorse and will not disappoint you with anything.
10. HP Spectre XT TouchSmart Ultrabook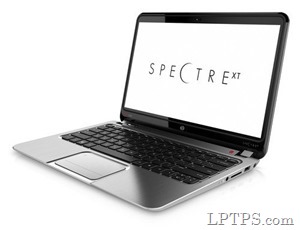 The HP Spectre XT is a 15-inch touch screen ultrabook. I know it's kind of over-priced but it has been among the best laptops for plenty of years now. With its amazing design, crisp-clear display, long battery life and swiftest performance it'll surely make you forget everything and just focus on your studies. Its specifications are certainly high-end such as Intel i7 processor, 8GB RAM, Windows 8 and 500 GB HDD plus 32 GB SSD. Overall, it clearly is the decent laptop for any college student and is packed with powerful hardware including its battery. HP has worked really hard on its touch screen display and believe me it's just awesome. If you have any issues with it you could install Windows 8.1 on it and see the magic.
Definitely Alice, MacBook Pro would have been the best choice.. but honestly HP Folio isn't that bad like you make it sound, so you don't really have to be sad or disappointed unless your niece asks for new laptop.

Hi,
I am about to go to college and according to them laptop is mandatory but the problem I am facing right now is I only have about $450 for laptop, can you please recommend some good laptop for college student according to my budget?
Thanks in advance!

Hi Rong, I think you can easily get a reliable laptop for that price, so relax and I'd suggest you to go with Acer Aspire laptop since that's the best you can get for less than $400.

I recently purchased ASUS Vivobook for my college because I thought touch screen laptop would be lot more ordinary than a regular one, but its nothing special and just same as other decent budget laptops.

Hi there, you have made a nice list of laptops for college students, but have you ever thought about their budget? And do you really think students could really afford these kind of laptops on their own? Well, for rich dudes this might be nothing, but for middle class students none of these laptops can be affordable.

Hey guys, you all have started a pretty nice discussion here about best college laptops and believe me Lenovo ThinkPad is the best you could get for a student. Recently I bought it for my son and never had any issue so far and also I'd like to say that people should buy laptops from only top brands if they want to use it for 3-4 years because most of lesser known laptop brands simply outsource the hardware parts and that definitely can't be good if you want to use your laptop for long time.

Thanks for your input Dr Deepak, this will surely be very helpful for our readers and yeah I think you're right about Lenovo ThinkPad because I already have heard few good things about it.

I think MacBook Pro is anytime better than Air and it doesn't matter if you are buying it for professional worker or student.

Hi! Good reviews, I'm glad you like Apple products. I am a huge fan of Apple but I recently talked to my parents about getting one for college and they think I should stick with a PC since I've had compatibility issues with software on Macs in the past. However, I'm concerned that I won't be able to find a PC that is as good or close to the quality you usually see with Apple products. Are there any specific laptops you can recommend that have been proven to last with little to no issues and decent speed? I've read many reviews but haven't really found a product that seemed worth it. Thanks!

Hi Taylor, thanks for your comment and I think only HP is the brand that can slightly compete with Apple, I have seen many people using HP Envy and HP Folio laptops without any performance issues so these surely can be best laptops for college students who are looking for a laptop with Windows and you can check out their reviews online yourself and see if they're good enough for you.

I absolutely refuse to agree that Apple laptops are ever the best on a price/comparison list. I paid $1300 for my MSI GE70 which will run rings around any Apple product with a similar price and allows me to run the top games when I am not using it in school as well. The only way Apple becomes the best is if you are going to be using it for music as well, and at that point, to get a decent Apple that you can actually use for music it is around $2000-$3000.

@ Eric, thanks for your comment mate, but that's the reputation Apple has earned with their gadgets and no one said their products are cheap. It surely is the most expensive laptop brand and that's probably because of their uniqueness in OS and amazing hardware.

Sorry Preetam, but I too have to agree with Eric.. you really got to stop over-rating apple notebooks and even small brands like MSI can manufacture great laptops for anyone including college students and those can easily deliver whatever the needs of students these days are.. also I think you've over-rated Sony VAIO since HP Envy series laptops are a lot better than any Sony notebook..
nevertheless, not bad post for students looking for a laptop to use in their college..

Well, to be honest almost all of them are really expensive to afford for a college student on his own, so could you please suggest a laptop that costs around $500 and is good plus reliable?

@ Reene, if you are limited with budget then you don't really have to find the best laptop for college and you can simply go with any regular notebook from a decent brand. As you've stated your budget so I'd suggest you check out my post of best laptops under 500 http://www.lptps.com/best-laptops-under-500/ and simply pick one of those.. let me know if you need any more help with choosing the perfect device..

I know i do not want an apple laptop because i am on a budget but still need something that is reliable, fast, light, and is good with Microsoft word, excel, powerpoint etc. I am going into accounting and all of my mandatory classes have to do with these programs. any suggestions? thanks

also to add on to my last comment i do not need a touch screen. For me it would just be a factor that raises the cost

@ Rachel, I'd say go with any 3rd generation i5 laptop with about 4GB RAM and you should be good for next 3-4 years.. Last week I bought Lenovo G580 for my little brother which costed me about $450 and I think it should fit your needs and budget. According to me, it's the best valued laptop with amazing specs and that too from reputed brand such as Lenovo.

Hi, I'm looking to buy a laptop for college and I'm really liking the Sony Vaio.

I do want the Windows operating system. I'm going into vocal music, so I'm not going to need a laptop for design, but I do photography on the side, and I use photoshop rather frequently.
I also game, though no serious PC gaming, so I would just need a graphics card that could handle emulators and things like Pokemon MMO.
Preferably something that could handle recording.
I multitask a lot too (what woman doesn't?).
My grandma gives all her grandchildren $1000 when they graduate, so that's my budget, but I would rather not pay that much if possible.

As of right now, I have a Sony Vaio E Series 14 P custom in the making, with Microsoft Office Home and Student and 1 TB hard drive as the only two features that I've changed, and it's only $756. Should I update the graphics card, memory, or get the larger battery? Seeing as how it's for college, I wouldn't think I'd need all the extra features though?
And is this laptop even a good choice for my needs?
Thank you!

@ Jessica
Your choice of Sony VAIO is already a good one and to be completely honest, you don't need anything else.. yes, even for college it will be great for next 2-3 years.. and about your game, I am not really sure about the requirements of Pokemon MMO but I think with about 4GB RAM and i3 or i5 Intel Core processor you should be able to play and record it smoothly without any hassle.

Hi, I'm a computer science freshie student right now. And I'm planning to buy a new laptop that suits for my course.. I like something that is affordable but at the same time would suit my needs in the near future..

Can you help me decide what to buy?

@ Genifer, if you're looking for a budget laptop then I'd suggest you to go with ASUS, Acer or Dell since these are only brands that provide high-end affordable laptops.. about specs, you should look for 2-4 GB RAM, i3-i5 Intel Core processor and about 500 GB hard drive. A college laptop with these specs should cost you maximum $500. Good luck!

I'm about to buy a laptop for my friend's daughter. She's in college and needs a lots of storage. I prefer to buy a computer at Costco – as they stand behind their products and give a 2-year warranty. Seems they mostly carry HP. Please give me advice – I'm older and clueless. Thanks

@ Sandy
You can surely go with HP, I don't think there should be a problem since HP laptop brand is best known for professionalism and their laptops are great for college students and businessmen.

Hi,
Right now I badly need a new laptop, I don't use computer/internet 24/7 but only about 2 hours a day to educate myself about various things through internet. So what laptop would you suggest to me? Currently I am using Toshiba which is almost dead and I want to try something new.
Thanks!

Hi Vidi,
Looks like you need a device just for browsing and that too for a very limited time, I'd suggest you to go with any affordable laptop and to be completely honest, Toshiba laptop can be suitable for you as well.. By the way, if it was for me, I would look for something more portable like a smartphone or tablet..

Give me one good reason why MacBook Air is best for college students, to be completely honest, most of applications that are given to students from college can't be used on Mac OS and that's not all but there are many other things which we can't do on Macbook. Other than that, there are plenty of great notebooks specifically built for college students manufactured by big brands like HP and Lenovo.
So I'm really surprised to see Apple's laptop on top of your list and even their customer support is getting worse these days, I would recommend just about any laptop for students but not the MacBook Air.

I'm taking both accounting and computer online courses, can you tell me what's the best for these courses? Thanks.

Hi…please advise me…
I need a laptop for college. I need it for researching, writing papers, and also for fun stuff. My old HP was great in High School…
I usually multi-task Facebook,YouTube music videos, and OoVoo at the same time. Not so much games. I do need a DVD drive because I don't have a TV.
Please help me.. my budget is around $700.
Thank you!

That apple tipped me off, Why can't I find MSI notebooks here? I mean if you guys are searching for affordable but powerful laptops you guys could go for MSI, Sager, and/or other laptops that are gaming laptops, but their prices play on $800-1200 and are way more powerful than any of apple's laptops for the same price range.

I am a college student looking for a new laptop (obviously). Of course, if there was an option for a performance computer that weighs 2 pounds, battery life that lasts more than 10 hours, and less than $300… you know I'd be all over that! Fairy tales aside, it is most important to me that it is lightweight and has a good battery life for school primarily. Although, I am a photographer… so I'd prefer some pretty nice graphics too. Right now I just have a basic Toshiba Satellite C655 so I don't know what I am missing. Mostly anything would be a step up from mine now. I currently have a 0-9 number pad on the right side of my keyboard and I love it! It would be great to get that on my next laptop as well. A touchscreen would be a bonus but it's not absolutely necessary. I like the fact that the ThinkPad and Portege have the capability to twist around. That would be very handy for taking notes in class. I have the HP Folio, Toshiba Portage, Dell Inspiron, Acer Aspire, Asus VivoBook, and the HP Pavillion SleekBook all open on separate tabs right now. Is there anything that you would recommend to me specifically? Thanks so much.

You've already pointed out the best laptops for college students so I don't think any of my advise would be helpful. Still I'd say go with HP Folio or Dell Inspiron, both of them are suitable for you.

Hey what do you think of the Lenovo Ideapad Yoga s11?
I think its pretty cool since its so light, its a tablet and a laptop rolled into one and has some pretty decent specs. Are there any other laptop/tablets rolled into one that compare?

Hey, i would like to know if i should get a new laptop or upgrade my RAM.

I bought ASUS A42J laptop about 3 years ago. it gets laggy and kind of slow now.. my laptop comes with intel core i5 processor. ( im not sure about the RAM.. maybe 2/4 GB)
Sadly, battery life lasted for less than an hour or so.

im a college student. all i need the laptop is for researching and i need a laptop that has a longer battery life.
so should i upgrade my RAM or just get a new laptop?

Are HP laptops as bad as everyone says they are? I was thinking about getting one. I mean, they can't be that bad, or they wouldn't be in business right?

Hey! I'm trying to use a laptop for computer animation (3D) and graphic design, what kind of laptop should I be considering? Mac Pro seems good according to others but maybe there are cheaper laptops..

I wanted to finally get a laptop that is fast not only with software but also booting up and not freezing up in the middle of work. I wanted to get a I7 quad with backlit keyboard for sure and the number pass on the right. Also good storage cause I'm using car software. What do you recommend?